So in the morning we went to the Okinawa Institute of Science and Technologies or OIST . The journey to that place was fun though because we karaoke-d in the bus. When we arrived to the location, we were mesmerized by the view of the beach of Okinawa from the place where the bus parked. And when we entered the OIST, we were mesmerized again with the structure of the OIST building which I assume to be so high technology. We then listened to the speech given by one of the Professor of OIST in the lecture hall. Then we were toured around the OIST to witness the technologies they have been using to make their researches. We had our lunch there and then we moved to the Bankoku Shinryokan for the opening ceremony. Every participant were equipped with a translator to translate the speech which was in Japanese. Then, all of the participants were introduced to the important people of Okinawa. A spectacular speech was made by our Japanese participant, Misato Kawama to express how we were all glad to be chosen for this program. After that, we were served by some original Okinawan desert which was really marvelous and traditional Okinawan dance were performed too.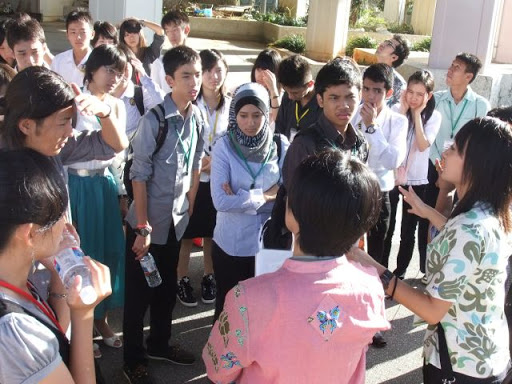 While listening to the place that we were about to go.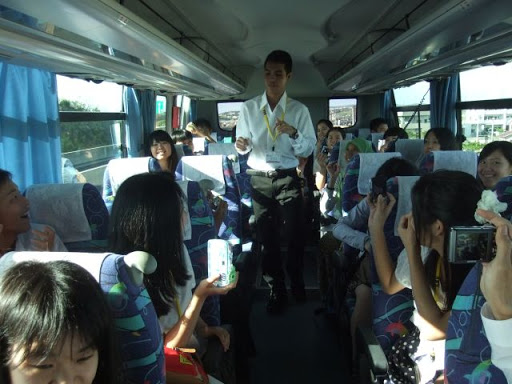 On the bus, we had Moss from Laos to sing some songs.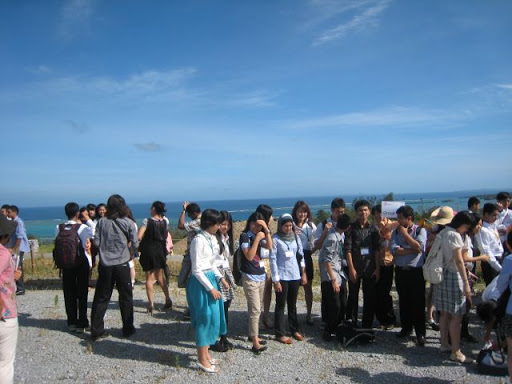 Took some pictures when we arrived.
Group:4
Country:Malaysia
Name:Siti Nur Atiqah Binti Mat Noor
Today we wnt to OIST , a graduate school .
It was like looking at the future .
There were enormous microscopes .
We had the opening ceremony too !
The speech was very nice !!!!
Okinawa sweets were served .
It was my first time to have CHINSKO , Okinawa cookies !!!
It was a great day ((((((((: